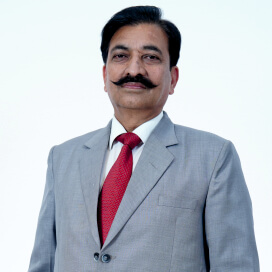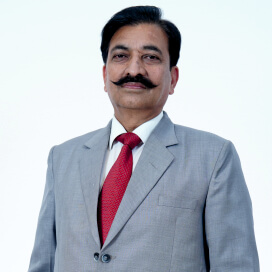 For an avowed optimist, obstacles always create opportunities. In the contemporary phase of globalised pandemic where the world seems to have come to a standstill, Dehradun Law Review, an epitome of our intellectual quest, has achieved a series of breakthroughs. At the outset, the journal got enlisted in U.G.C-CARE and subsequently got indexed in Google Scholar as well as in ICI (Indian Citation Index). In response to the challenges that has cropped up because of the pandemic, many radical changes have occurred in the socio-legal and judicial spheres affecting both, the statics and dynamics of legal spectrum. Legal academia and scholars would find the journal accommodating those changes in the current issue of the journal to their satisfaction.
Our scholastic sojourn continues to stride unhindered even in these difficult times which has witnessed considerable devastations at the global level due to COVID-19 pandemic. We have constantly endeavored to uplift the quality of journal with all our tilt and potentials and recognition of U.G.C-CARE is the testimony of the fact.
It gives us immense pleasure to bring up this current issue of Dehradun Law Review, Volume 12, Issue 1, a Law Journal of Uttaranchal University annually published by its
offshoot, Law College Dehradun. We feel immensely honored to receive articles from legal scholars and jurists from across the world. Issues like quest for competent expert evidence in the light of recent decision in Griffiths v. TUI U.K. Limited, Human Rights of Migrant Workers, Copyright Protection for Cinematograph Films, Indian Disability and Railways Jurisprudence in the Prism of Rail Journey for the Specially-Abled passengers, White Collar Crime, Exercise of Discretionary Powers by Administrative Authorities, Aarogya Setu App and Right to Privacy, Life of Sex Workers during COVID – 19 and
Corporate Environmental Responsibility have been thoroughly discussed and analyzed offering paradigmatic insights in the various sub-disciplines of Law.
Barrister David S. Boyle in his research paper titled "On the Tensions of Fairness And Proportionality: The Quest For Competent Expert Evidence and the Recent Decision in Griffiths V TUI U.K. Limited" has evaluated the complexities that arise in fairness and proportionality in the judicial trials and ordinary legal system.
Prof. S. D. Sharma in his article "Comprehensive Look on Human Rights of Migrant Workers: An International Width" has analyzed the Human Rights of Migrant Workers in the international context.
Dr. Rajnish Kumar Singh in his paper titled "Indian Approach on Copyright Protection for Cinematograph Films" has analytically examined the Indian approach on copyright protection for cinematograph films. He has also highlighted the judicial lapses and uncertainty in the position of law on copyright protection.
Mr. Rudranshu Singh in his research article titled "Indian Disability and Railways Jurisprudence in the Prism of Rail Journey for the specially – Abled Passengers" has attempted to explain the sociological importance of railways in India and its failure to protect the self-esteem of differently-abled persons.Mr. Harishchandra Pandey in his paper titled "Re-visiting the Definition of White Collar Crime" has philosophically analyzed Professor Edwin Sutherland's concept of White-Collar Crime.
Dr. Girish R. in his article "Fundamental Freedoms in India and Exercise of Discretionary Powers by Administrative Authorities: A study on Judicial control Through Supreme Court Decisions" has elucidated the aspects of fundamental freedoms in India that reduce the chances of arbitrariness in the exercise of administrative discretion.
Dr. Rajesh Kumar Dube in paper titled "Aarogya Setu App: Issues Regarding Right to Privacy" has made an epistemological analysis of Right to Privacy in the context of Aarogya Setu App.
Co-authors, Dr. Sanjeev Kumar Chadha and Shailesh Mishra, in their research paper "Life of Sex Workers during COVID – 19: Pain and Grief "have extensively analyzed the plight of sex workers during this pandemic period.
At length Dr. Lakshmi Priya Vinjamuri in her articled titled "Institutionalizing the Draft Corporate Environment Policy (CER) through Corporate Environmental Responsibility – A perspective" has attempted to analyze the need to implement an effective policy to enhance corporate environmental responsibility.
Though we believe in perfection but certainly aware of the possibility of inconsistencies and errors. Hence, accepting the same with humility, we sincerely look forward to constructive criticisms of our readers. I, also, take this opportunity to offer our special gratitude to the contributors of articles and expect their constant encouragement in this academic pursuit.
God Speed!
Prof. (Dr.) Rajesh Bahuguna
Editor-in-Chief